Goal Setting for 2022
Posted by Sandee Payne on Wednesday, November 24, 2021 at 10:05 AM
By Sandee Payne / November 24, 2021
Comment
HOLY CRAP Y'ALL... I know I sound like a broken record but can you even believe that this year has wrapped up S O Q U I C K L Y?? Looking back at 2021, I am blown away with how many goals that I had made, met, and then surpassed... As 2022 quickly approaches I have been reflecting on my goals and creating the processes and mindset to do the same this year-- because if you know me, I ALWAYS meet & even exceed the goals I set. Be warned; it doesn't come easy. It requires ACTION not just a wish or a thought. I want to give you my tips and tricks that I believe set me up for to be bountiful each year.
Here are a few tips that help me... maybe they can help you too.

Create a vision board. If you see it and focus on it.. it WILL manifest into your life. Okay, okay I can hear you sigh even through the screen but HEAR ME OUT. It might sound like a bunch of hocus pocus but there is actual science behind why vision boards are so effective... When you SEE something every day, it's impossible to forget about it or have that goal fall to the backburner of life. Having your goals physically in front of you all the time is the perfect way to make sure you subconsciously take little steps every day that work towards your end goals.
Let's talk about how to make the most effective vision board. The first rule of making vision boards is there are no rules. Do what feels good and right for you. Some people like to keep their boards out where they can look at them; others like to make them and then hide them away. I mostly find success the "in your face" method-- you never get a chance to forget or ignore your goals this way.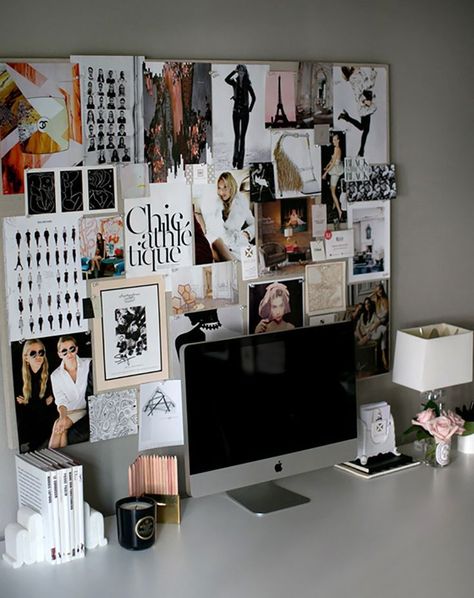 Get a schedule in place. Have a time blocked calendar and stick to it AS MUCH as POSSIBLE. If it's not on your calendar, it doesn't exist in your day. How many times have you ended your day/week and realized that you only got 50% of what you planned done? Or how many times have you exclaimed "AH! I WISH THERE WAS MORE HOURS IN THE DAY!!!"? I know that I have been there more often than I'm proud to admit. Sit down at the start of each week and time out your day (like a crazy person.) You'll quickly find out that you DO have enough time to get things done-- or at the very least this process will help you weed out the things in your day that are kind of a waste of your time...
Create a system to work smarter, not harder so these tasks all get completed in your day. This one is totally different depending on your daily routines, lifestyle, family, etc. Take a look at the times in your life you have felt the most succsessful-- whatever success looks like to you. What did your routine look like? What habits did you have that made you feel powerful and prud of yourself? Schedule those habits and routines back into your every day starting NOW. Customizing your day to benefit YOU and your goals will take all the unnecessary weight you carry around off your shoulders and allow your goals to flow.
Gift yourself with time off ONLY if your tasks get completed that day or week. I don't want to miss out on my RV trips, wine time with my husband in our favorite cities, or time with my friends... SO I do what I need to do during the day/week that way I can have fun-- guilt free and without checking my phone and computer every thirty seconds. This might look like coming into the office early & staying late, or working on your days off. Holding yourself accountable is can feel DAUNTING. It's never easy to be strict with yourself and it can take lots of time and practice. My biggest tip when it comes to accountability?
...share your goals with everyone!!! Everyone needs accountability. Even successful people. I tell the world (mostly through social media) about my goals and that keeps me accountable. Let's be honest here, it's kind of embarssing when you decide to make your future goals public by telling all of your friends, family, coworkers, and whoever else... but then you never achieve them, right? By sharing your goals with everybody you know via social media, you have automatically put weight behind your words. People are now watching, and you'll want to prove to them that you stick with your word, and you kick ass while doing it.
BELIEVE in yourself. Others have already done it so you can too!!! This one is short, simple, and sweet. NOTHING is impossible and you are capable of anything you desire and then some. Cheers to the new year, and cheers to crusing our goals in 2022!!