Boosting That CURB APPEAL
Posted by Sandee Payne on Tuesday, September 7, 2021 at 9:56 PM
By Sandee Payne / September 7, 2021
Comment
What first comes to mind when you think about getting a home ready to sell? Most likely you thought about repairing and staging the inside of your home to prepare for showings with prospective buyers... right? What about the outside of your home? Let's talk CURB APPEAL. Curb appeal matters a TON and let me tell you why. This is what gives a potential buyer a first impression of your home. Your home should be giving each person a warm welcome – because the latter could lead to someone writing off your house entirely. Curb appeal matters more than ever now, since buyers may be opting to only tour the houses that catch their eye during their online research.
#1 THOUGHTFUL LANDSCAPING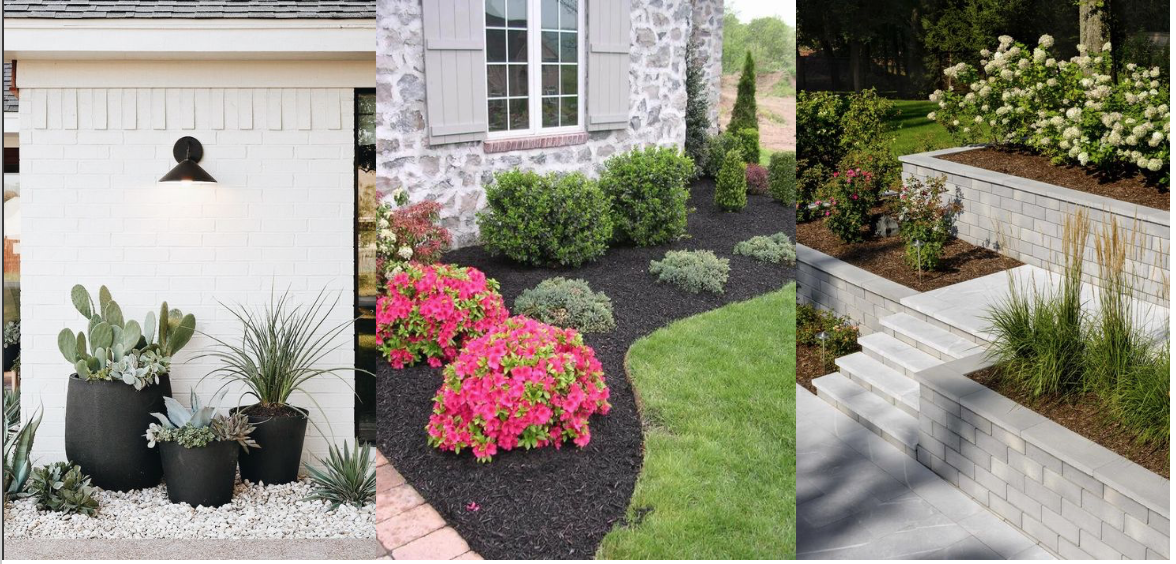 Tasteful and colorful landscaping will help attract people because they will be intrigued to see what lies inside.
Landscaping can promote the energy efficiency of your home, by trees providing additional shade for your home allowing it to stay cool on those hot summer days.
Proper landscaping will add value to you home. Professional landscaping can increase the property's value 10% to 12%.
Landscaping is one of the elements that can be the difference between selling or not selling your home.
#2: GET IT SPARKLY CLEAN

This is SO important especially when you're wanting to sell your home. The curb appeal of your home is the first impression to potential home buyers. The quality of your curb appeal will be a reflection of how you (& your agent) regard your property.
Paint your front door + trim. A new coat of paint helps brighten & freshen up the doorway area, to make it look polished & clean.
Wash Windows. Dust & water spots can build up overtime. Make sure to give a thorough clean throughout the exterior of the home.
Clean your driveway + Front walk way.
Pressure wash your home's exterior + roof.
Remove any clutter & dead plants + trees.
#3: LIGHT IT UP

One of the most important features in any home is good lighting! Dazzle buyers (and guests) by having gorgeous lighting even outside...
Lighting is what makes a space feel welcoming. When looking to purchase new light fixtures make sure you're considering all aspects including -- "How well will they work with your walls?" " How bright are they?" "What color temperature do you like best (warm white, cool blue)?"
#4 MIND THE MAILBOX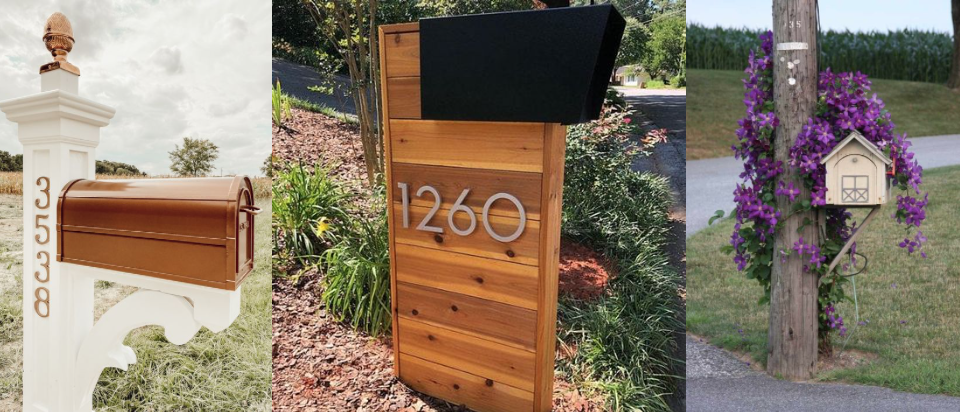 Your curb appeal and mailbox are a first impressions for potential buyers. When homeowners prepare their home to sell and when preparing good home staging, they will pay attention to everything from the front door bell to the living room window drape.
Curb appeal is not only a point of visual interest but also may be where someone parks their car in order to view your house if you do not verify that there are no "no parking" areas on your property. This may lead people driving by versus popping up in front of your house or walking back and forth at different angles during a visit which can cause an extra level of insecurity as we all want our place to look like it's worth coming inside.
It is important in general for your house to always be maintained and looking well cared for. Having a visual address present either on the mailbox or by the front door will ensure potential buyers they're at the right location. The mail carrier also needs a clean place to drop off mail. Painting a new mailbox would be advisable and can potentially draw even more attention from those who are 'just looking'.
Every detail matters when prepping for your home to sell. We're here to help you through that whole process to ensure your Designed2Sell Experience is the best so you don't have to stress.
#5: ROOF REFRESH

Having a roof that's in good condition will make a house more appealing to potential buyers. A well-cared for roof will, in turn, serve the home and help it last longer.
Good roofs on buildings can reduce the cooling costs by about 25%. It's great to know this when shopping for a new home because the additional cost of buying a roof that is already in good condition could be offset by cheaper utility bills over time.
It's also important for people selling their homes to prioritize an inspection, as failing to do so can lead to costly repairs and even higher repair costs from buyers looking for home insurance coverage. Just remember that a good roof will sell a house.
HAPPY SELLING (& buying)!!!