Local Spotlight: Woodhouse Spa
Posted by Sandee Payne on Wednesday, October 13, 2021 at 3:15 PM
By Sandee Payne / October 13, 2021
Comment

B r e a t h e i n . . . b r e a t h e o u t . . .
The smell of lavender, eucalyptus, and relaxation fills the air. You feel the soft, buttery fabric of your robe caress your skin while the pressure points on your feet are being pressed in all the right ways by your sandals. Warm tea is fills your belly; perfectly blended herbs and florals curated to melt away the stress that consumes your every day. This is just the beggining. At The Woodhouse Day Spa, located in Nolan Creek, pure bliss is waiting for you.
From facials, skin care, body massages, specialty hand and foot treatments, couple packages, and so much more -- their talented staff is ready to transform your life. Our team at designed 2 Sell works HARD, and shutting out work to take some personal time to rejuvinate can feel impossible most of the time (does this sound familiar to you??)

Don't just take our word for it; take theirs. Straight from their own website..."We would like to invite you to experience the Woodhouse difference. A tranquil, transformational environment that's both memorable and healthful. From beginning to end, our dedicated spa team ensures that your visit enhances your well-being. Upon entering, you're treated to a warm smile, a luxurious robe, and reflexology sandals that release the day's stresses. You'll relax in our Quiet Room, where a selection of specialty, loose-leaf teas begins your journey to relaxation and rejuvenation. We truly value your visit with us and will treat you like a guest in our home..."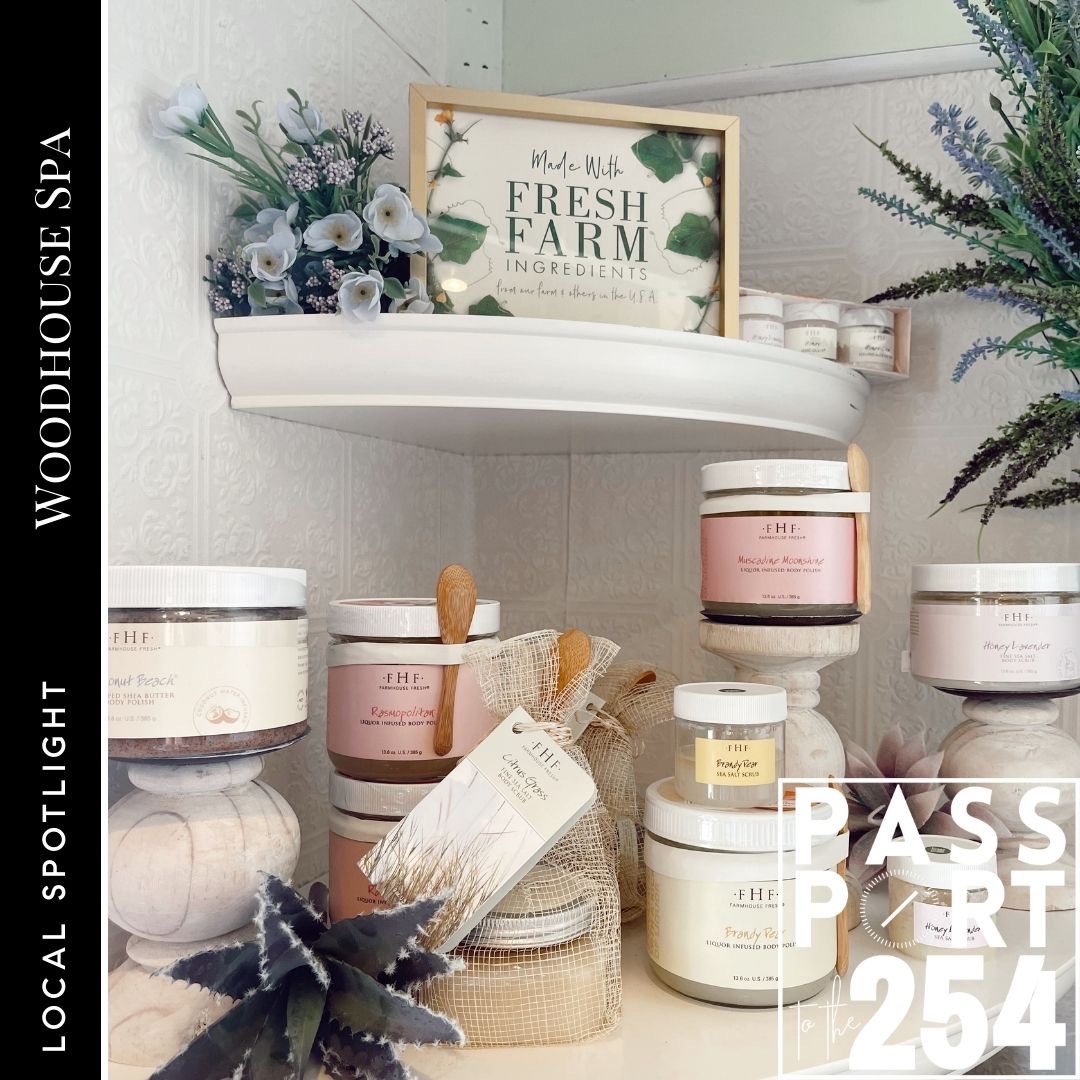 The Woodhouse Day Spa is one of my personal favorite places in our PASSPORT TO THE 254. Don't get me wrong, each and every place is totally awesome- BUT Woodhouse takes the cake for most relaxing, that's for sure. Have you gotten your Passport yet? If not, come swing by our office to pick one up! (HERE is a link to Google Maps) The PASSPORT TO THE 254 is your key to finding all the best local business in Central Texas... hand picked by the Design 2 Sell TEAM! It doesn't matter if you are brand new to Central Texas, have lived here for over 20 years, or are just passing by- this is YOUR KEY to all the best places to eat, drink, shop, or play in the 254.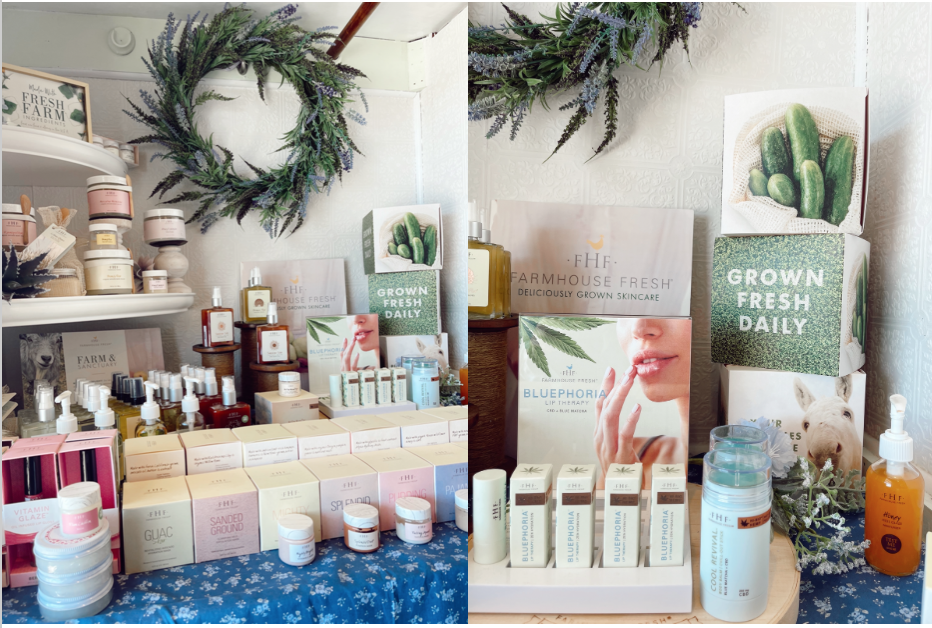 Not only does spending time at The Woodhouse Spa whisk you away into a world of bliss, but they also have FarmHouse Fresh skincare, so you can take that feeling right into your bathroom at home. Not only can you get this amazing line at The Woodhouse Day Spa, you can feel good about it, too. Straight from their website: "We're wellness fanatics. Estheticians, massage therapists, product crafters and farmers. We love smoothies, spa days and the joy that animals bring to our lives. So we built our skincare headquarters to fund and operate our nonprofit farm animal sanctuary. Here at FarmHouse Fresh, our employees care for once-neglected animals and every product you buy helps us help them."
I know how long and stressful the work week can be, and that's why I love Woodhouse. Being able to take a few hours to myself to rejuvinate and reset really can change your life- I know it has changed mine.