How to Spice up an Entryway
Posted by Sandee Payne on Wednesday, August 18, 2021 at 7:23 PM
By Sandee Payne / August 18, 2021
Comment
The entryway is the first thing that people see when they come into your home. It can be difficult to find the perfect touch for your home's entryway. If you want to give a warm welcome, spruce up this space with decor.
Fall is coming, and that means so much more at home dinners, warm movie nights, and at home gatherings! To make your entryway even more cozy to your family, friends, and new guests, try these decor tips:
Hang framed pictures of family near the front door. Family photos (even if it's just you and your pets) are the perfect entry way decoration because they give your guests something to look at! Photos are also a wonderful conversation starter, which is always welcomed with new guests.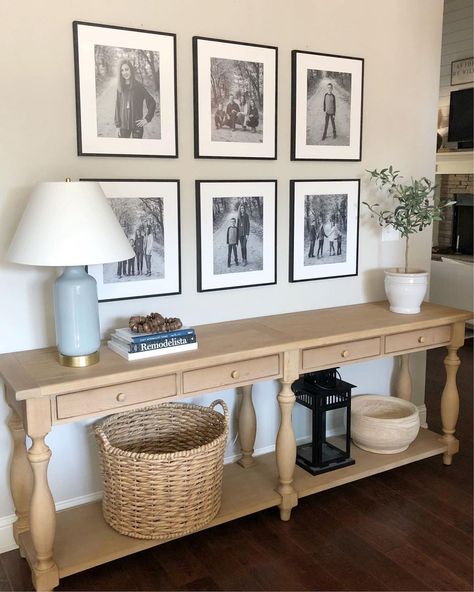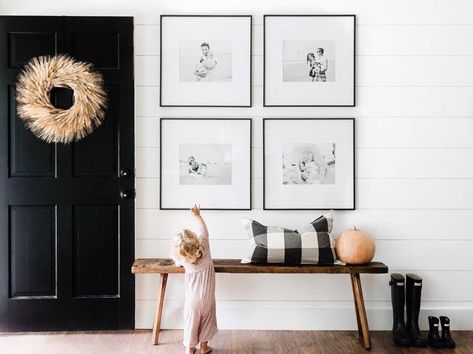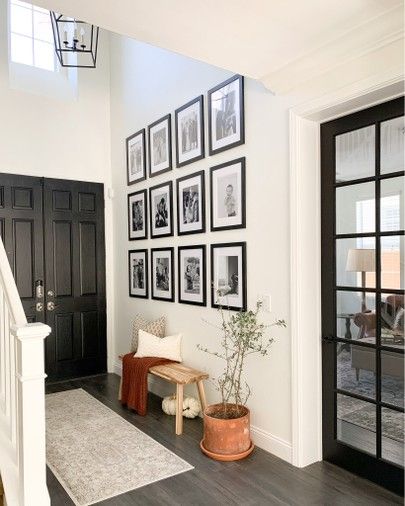 Display photos or art on top of shelves next to vases filled with flowers. Again, photos and art are the best conversation starters! On top of that- adding fun pops of color, bold patters, or even neutral prints are a wonderful way to let your personal style shine through. Adding fresh or faux flowers adds a delicate and livley touch that never goes unnoticed. Remember, the entryway is your home's first impression... so let your personality shine through and set the tone for the rest of your home.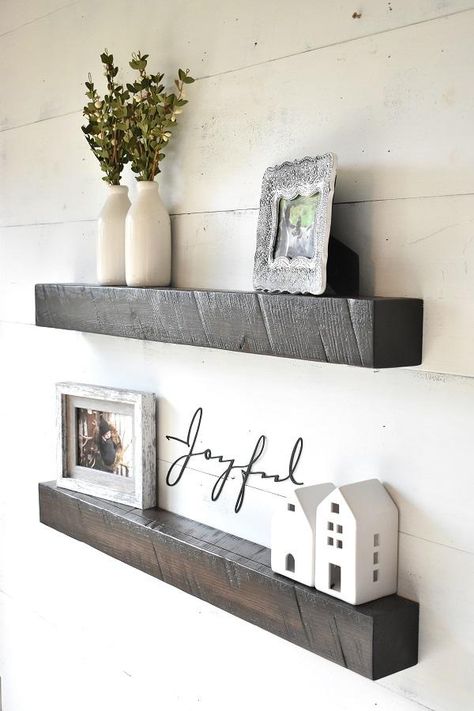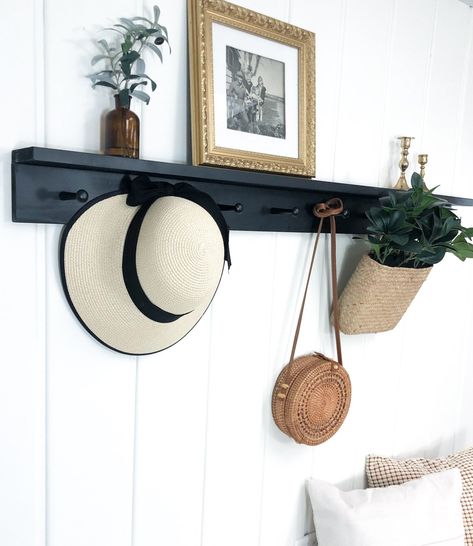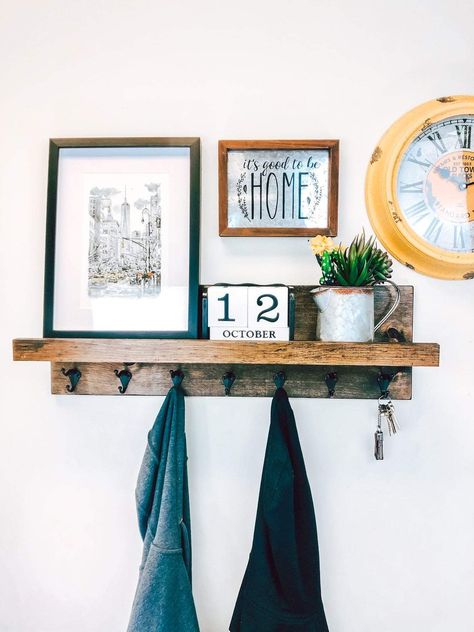 Place baskets or bowls holding fruit or snacks right at eye level for easy grabbing for anybody who walks through the doorway. This is one of my favorite tips for families that have kiddos! Having a easy to grab snack is perfect for those running late to school early mornings, coming home from practice late nights, or just quick breaks from playing outside. A bowl of snacks is the best way to keep parents and children happy & healthy.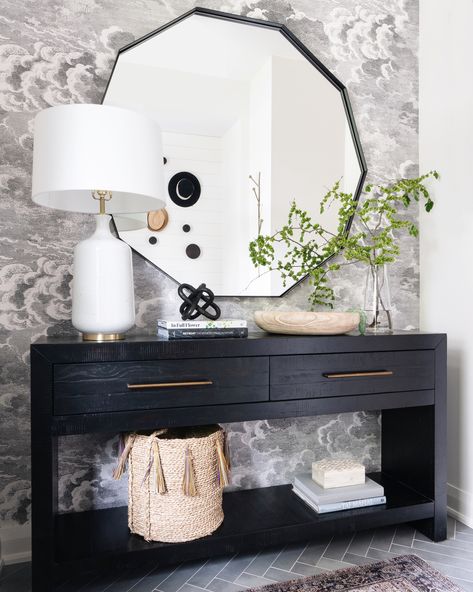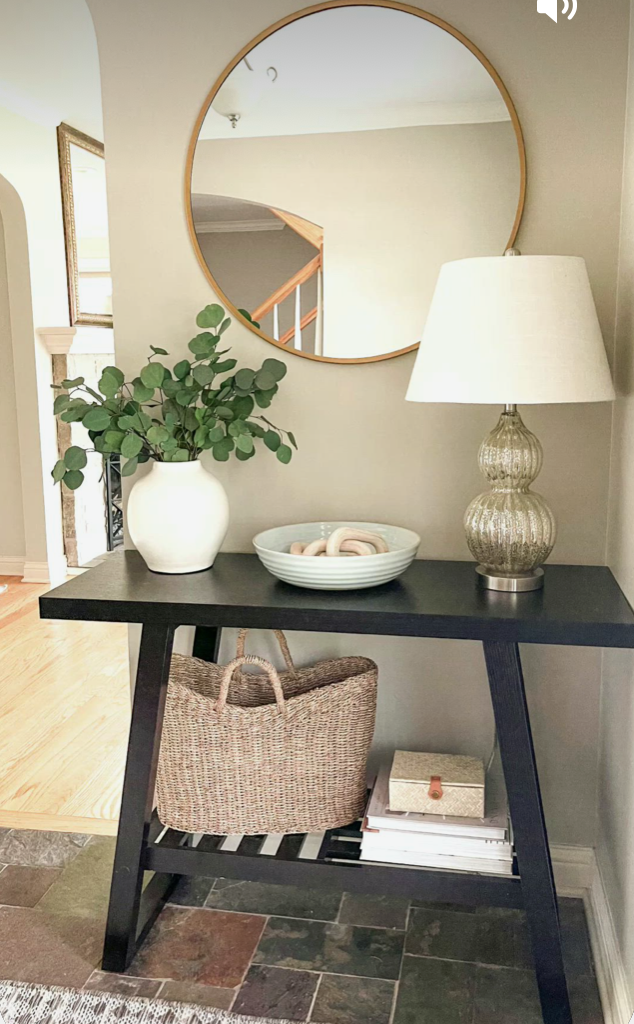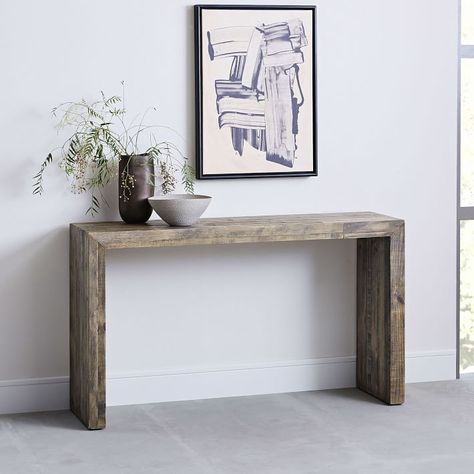 Add some greenery such as indoor plants in order to create an inviting ambiance. Bringing plants into your home literally breathes life into the space. The delicate touch of real plants is unmatched BUT if you don't have a green thumb or don't prefer the look of greenery, dried plants are a beautiful alternative. Dried pampas grass is a wonderful alternative that also brings in that delicate, beautiful feeling.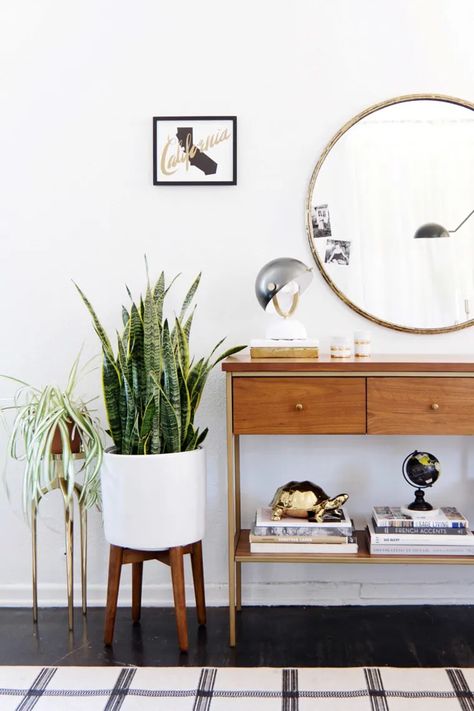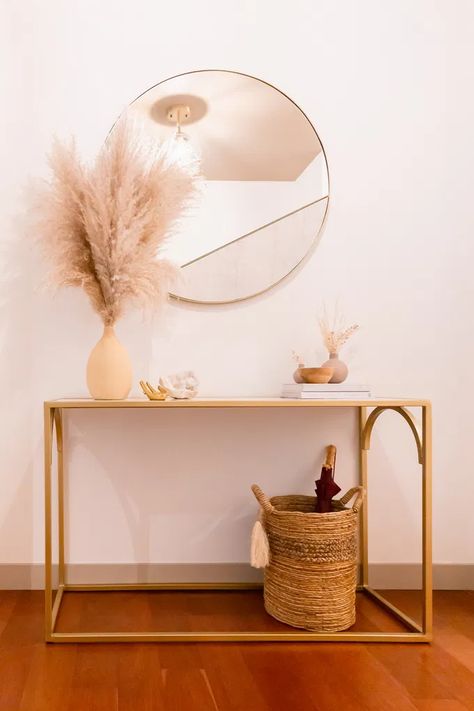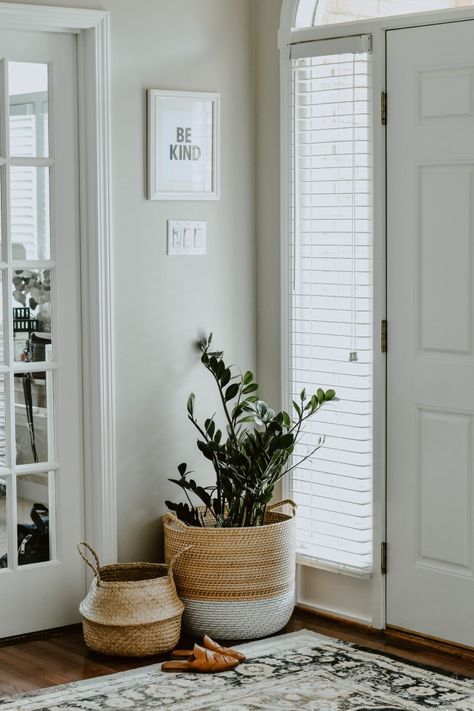 Mix different textures - pillows on a bench are great along with other decor pieces such as candles, or unique light fixtures. Going off the beaten path is a personal style favorite of mine. Adding in these unique pieces builds the character of your home, letting your personality shine through and set your home apart.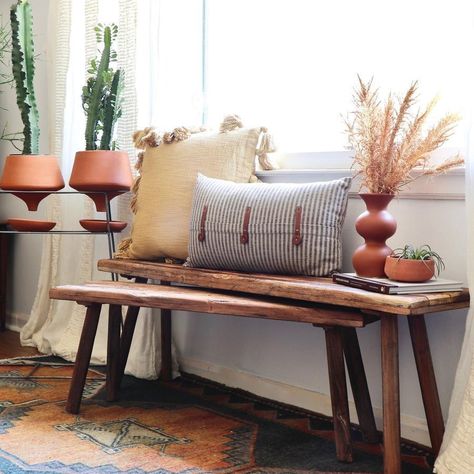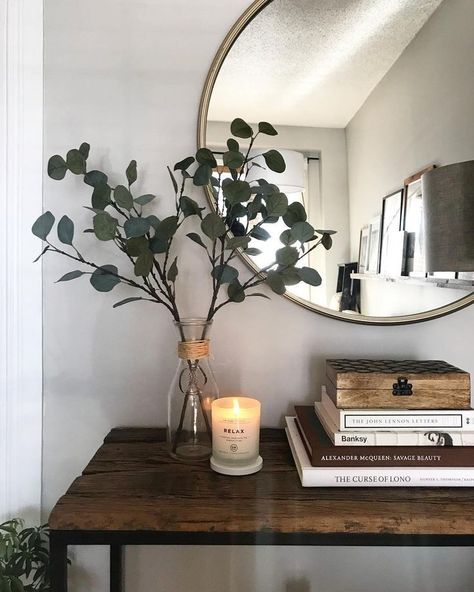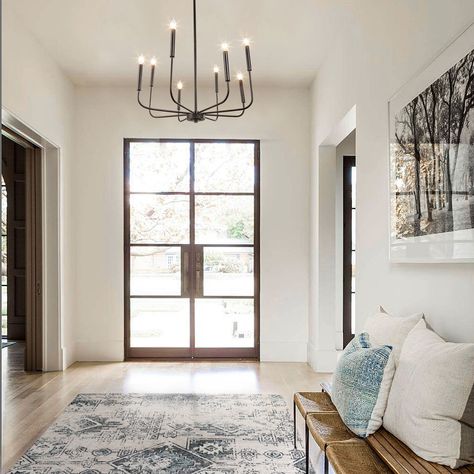 Add some color with paint or wallpaper! Another personal favorite of mine... I love color. You can totally transform the feel of your entry way by changing the color on the walls or doors. Lean into an inviting pop of color by choosing a light blue! Blue is a calming color, making your home flow with ease. Chosing a dark color, like black, makes that area stand out the most. Black (or other very dark colors) can add a moody & classic feel. Wallpaper adds a fun pattern and playful feel. Pattern is a great choice if you want to leave the walls more bare!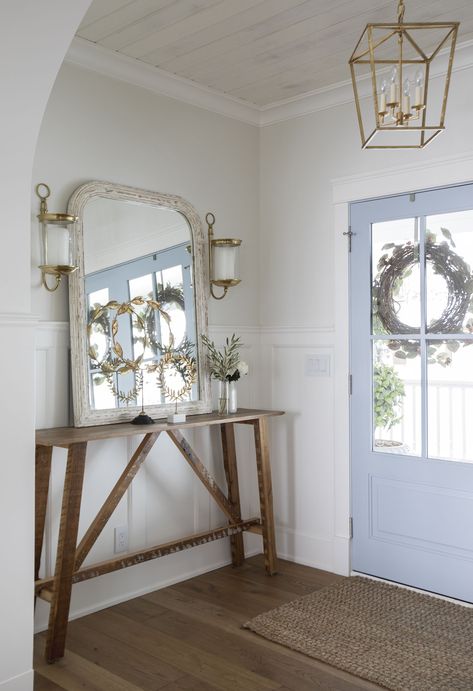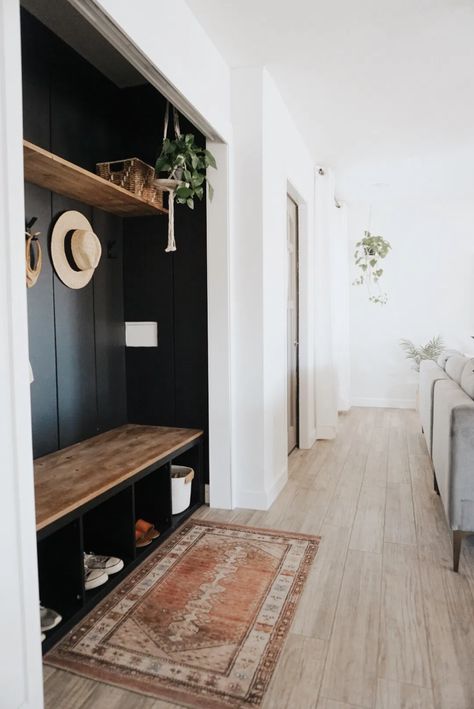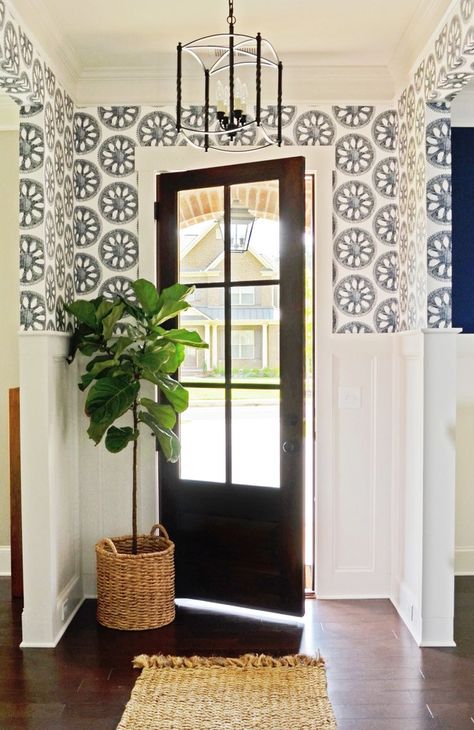 I would LOVE to see your gorgeous entry ways! Did you pull any inspiration from this? Tag me on instagram (@sandeebpayne) and let me know! I can't wait to connect with you!