Bathroom MUST-HAVES (amazon edition)
Posted by Sandee Payne on Tuesday, September 7, 2021 at 10:09 PM
By Sandee Payne / September 7, 2021
Comment
The bathroom. The lavatory. The water closet. Loo. Washroom. Comode... Whatever you call it in your house, it can be more than JUST that. It can be a sanctuary. A place where you can relax, unwind, and take off the day. You deserve every room in your home to make you feel good, be beautiful, and serve you in the best way. I have put togther a list of my top EIGHT bathroom essentials & you can find EACH one of them on (you guessed it) AMAZON. It took me lots of back and forth to pick only 8 products, so I hope you love them! Everything you're about to see plays such a big role in helping me be the BEST version of Sandee Payne-- keeping me in a good self-care routine!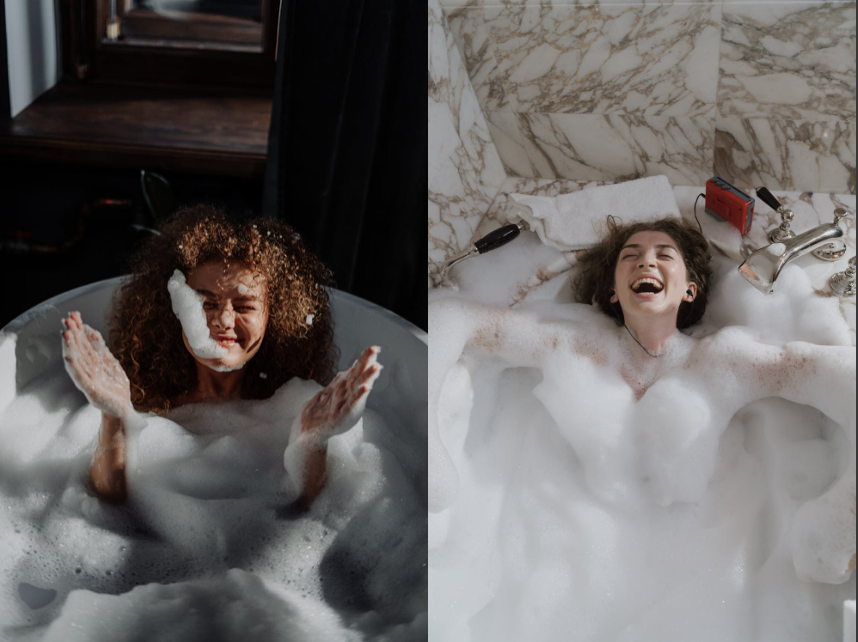 #1 GLASS CONTAINERS
Choosing glass containers can feel, for lack of better words, quite basic, right? Well, it doesnt have to feel that way. Think of glass storage containers as being more of a classic... one of those things that doubles as conveinent & beautiful. I like to add anything that I have lots of i.e. cotton rounds/balls, q-tips, bathbombs, hair clips, makeup brushes, you get the point. The best way to fill these containers is by choosing items you have that are fall into two color catagories. 1) NEUTRAL & 2) MATCHING THEME.
Filling your containers with items that are a neutral color, or something that matches the color theme of your bathroom, is the perfect way to make sure you don't overwhelm the space. Having lots of colorful jars all over your counter or shelves can take away the entire feeling of peace and sernenity we're searching for. If you like a classic, clear class, cozy bamboo, minimal feeling, HERE is a great option for you. If ornate, patterened glass that tells more of a story, making your bathroom feel more warm and cozy, THIS is a beautiful choice for you.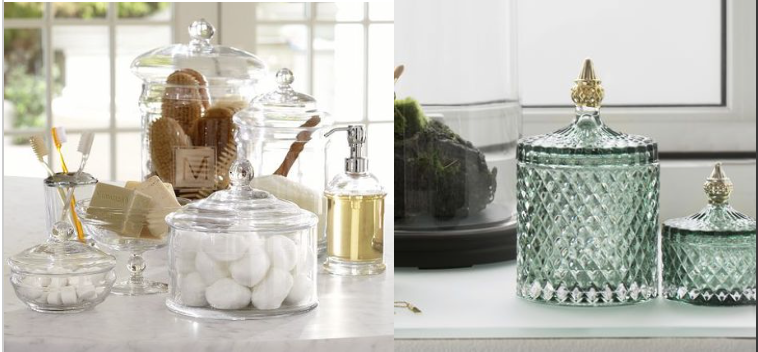 #2 CANDLES
Candles are the best (and one of my personal favorite) ways to make any room feel cozy-- the bathroom is no exception! Imagine this: you get home from a long day at the office (or the kids are finally sleeping, your partner is giving you alone time, or anything that applies to you)... you step into the bathroom to wash away the day. You turn on the shower, dim the lights, pour a glass of wine, and light your favorite candle. Ahhhh, take a deep breath. How refreshing-- the perfect environment to unwind.
My favorite bathroom candle scents are always in the family of linen, lavender, and overall clean smells. Filling my space with smells that make me feel relaxed & calm immediatley puts me in that headspace, allowing me to fully indulge in ME time. If you want to add a pop of color or patterns, and maybe try something new instead of your tried and true scents, THIS is a wonderful choice. I always lean toawrds the real candle option, but I fully understand that not everybody CAN, even if they want to. If you are a person that has pets, children, or doesn't want the responsibility of real flames, faux is a GREAT choice.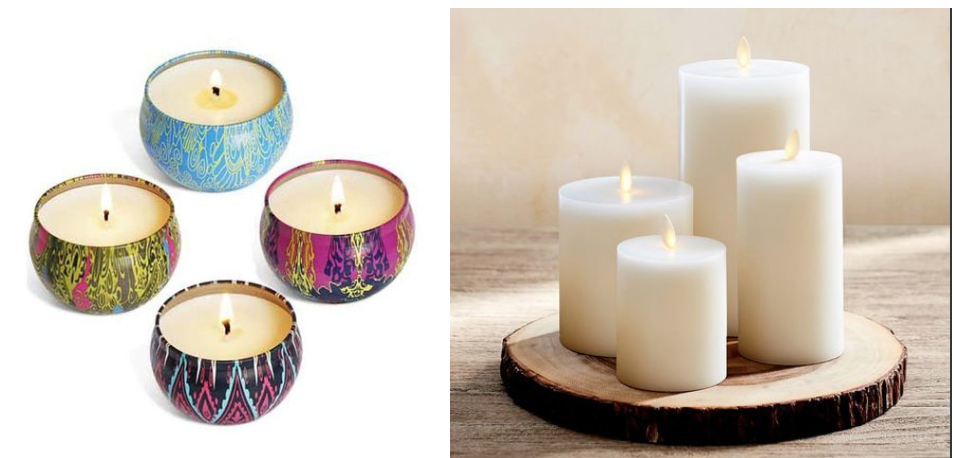 #3 CLASSY LAUNDRY HAMPERS
No matter if you family is full of children, teenagers, cats, dogs, partners, babies, or just you... laundry is going to happen, and it's going to be a chore. One way that I make day-to-day house keeping more enjoyable is by making it PRETTY. Shocking, I know. Laundry baskets can be such an eye sore in a bathroom, taking up space and being clunky or (let's face it) ugly.
If you've ever been in a spa or sauna, I'm sure youve seen those chic bamboo hampers they use for towels. Using peices made from natural materials makes any space feel extra welcoming. If relaxing spa is the vibe you're going for, then HERE is a wonderful option.
Let's say that bamboo sauna/spa is NOT what you like, don't worry! There's so many other options that are just as beautiful. Metals like gold or brushed nickel are awesome choices for the bathroom because they keep it from feeling so... sterile. Using these warmer colored metals will bring that cozy and relaxing feeling without feeling too heavy. THIS is a great option for staying chic and timeless.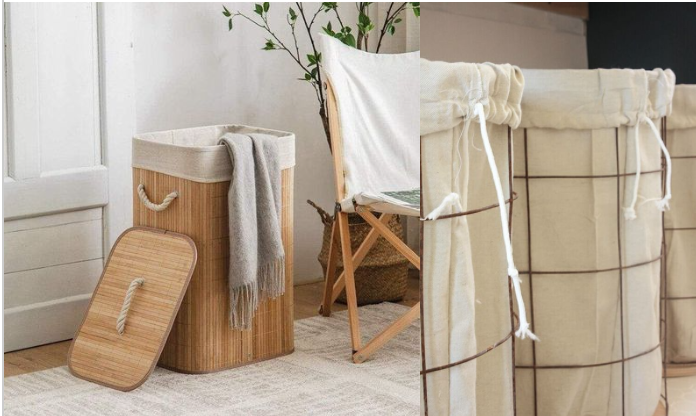 #4 NICE SHOWER HEAD
One of the most underrated bathroom additions is an upgraded shower head. Changing out your typical silver, small, poor pressure (or too much pressure) shower head to one that has a handle, a rain head, or just the right pressure will totally change the bathroom game. This change doesn't need to be drastic...HERE is a great option if you're looking to have a simple and classy switch. BUT if you want to be transported to a lush jungle, surrounded by bright flowers, soft waves, and all else that is paradise, then a rainfall shower head is what you need. Here is a GORGEOUS option that I love.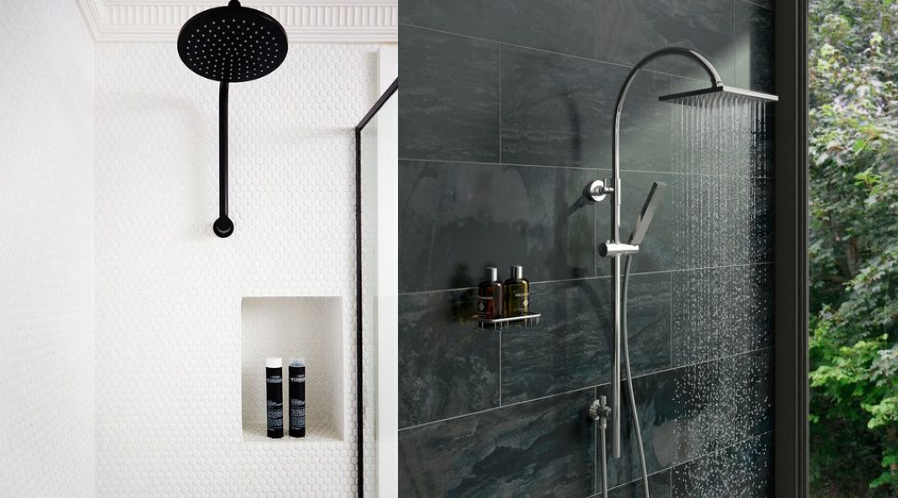 #5 SOAP DISPENSERS
Are you ever scrollling through Pinterest and find yourself wondering why every bathroom counter is SO aesthetically pleasing? Or is that just me? Let me let you in on a little secret... they are decanting EVERYTHING. Mouthwash, toothpaste, shampoo, conditioner, body wash, and you know what else? (that's right) SOAP DISPENSERS. Making your bathroom counter look like it belongs in a magazine is almost as easy as that-- take your favorite hand soap, a refill size if possible, and pour it into a reusable dispenser.
This kind of goes hand-in-hand with tip #1, if you're using clear soap dispensers try and pick a clear or neutral color soap. By doing this you can make sure you don't overwhelm the space with too many colors. Choosing a dispenser like this is a GREAT choice. Clear glass is gaurenteed to match any bathroom, even if you decide to change up the other decor, colors, or theme. If clear glass just isn't your favorite, that's just fine! Amber glass like THIS is wonderful. Choosing a darker glass is also a perfect choice if you want to hide the color of your soap, keeping that cozy and spa like feel.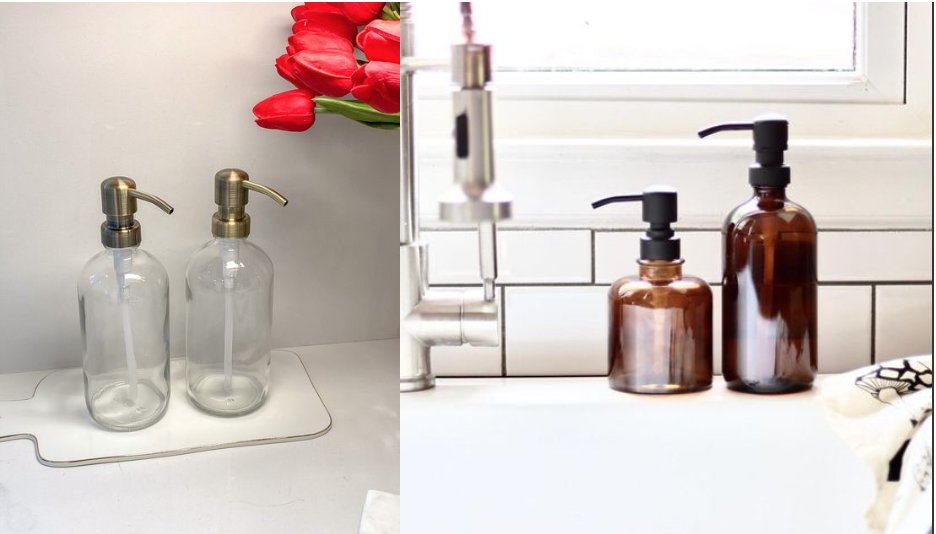 #6 BATH TRAY
We've talked about taking a long hot shower to unwind from the stresses and tensions of your day, but we haven't really touched on just how wonderful a steamy bath can be. The perfect bath consists of a few key ingredients, if you will. 1) a bath bomb, bubble, or both. 2) a good book, or your favorite show on your tablet. 3) your drink of choice. 4) your favorite candle. 5) a snack.
OKAY, so the list could continue but I think we all have the same question... where in the world are you going to put all of these things? Lucky for you, I have a great solution! BATH TRAYS! HERE is one that exudes the feeling of being in a spa.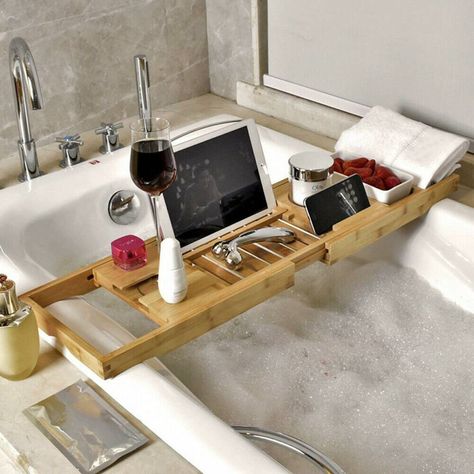 #7 BIDET
A bit taboo here, but let's get personal. I'll keep this one short and sweet... it's important to stay clean & adding a bidet to your bathroom routine is the most hygenic way to do that! If handheld and more petite is your style, THIS would be a great fit for you. If you want to go the more classic route, Tushy is a GOOD brand-- staying classic and sleek.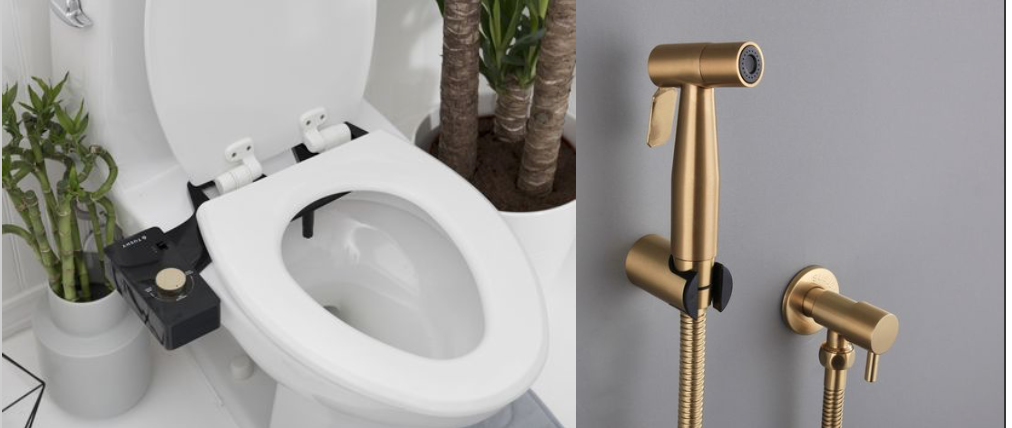 #8 BATH MAT
Like all good things, showers and bathes must come to an end. Once you feel fully relaxed and clean, the LAST thing you want to do it step out onto a a cold, wet, tile floor. Queue the bath mat. There's a few options you can go with here, and most people will choose the plush, more rug-like option. Don't get me wrong, classic is a wonderful way to go but let's step it up a notch... I've talked a couple times about keeping things neutral but I think this is a fun time to add a pop of color. If you want to stick to the rug-like, soft vibe then this is a GREAT choice!
The end of your shower doesn't have to be the end of you at-home spa, either. Adding a wooden bathmat like this one HERE will make sure that you feel like your stepping in and out of a high end sauna. Wood is also a personal favorite of mine as somebody who has lots of pets! I have two dogs and two cats, so standard bath mats can attract tons of fur (anybody know the struggle?). Wood totally eliminates that issue!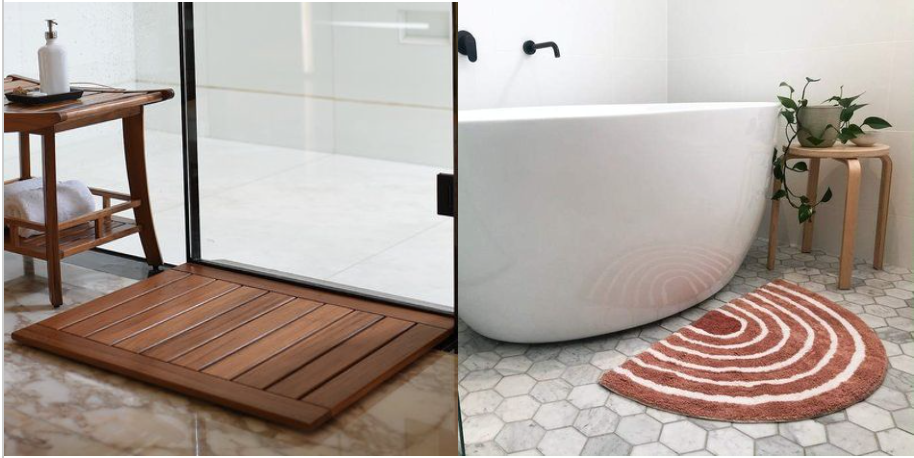 BONUS TIP!
One more of my favorite tips is to keep some fresh flowers on the counter if you can, this adds life into your room and brings a level of delicacy and brightness into a room that can often be very dark. If you don't have the extra space on your counters or shelves, hanging fresh eucalyptus from your shower head is perfect! This elevates your showers and baths from routine and mundane, to LUXURY.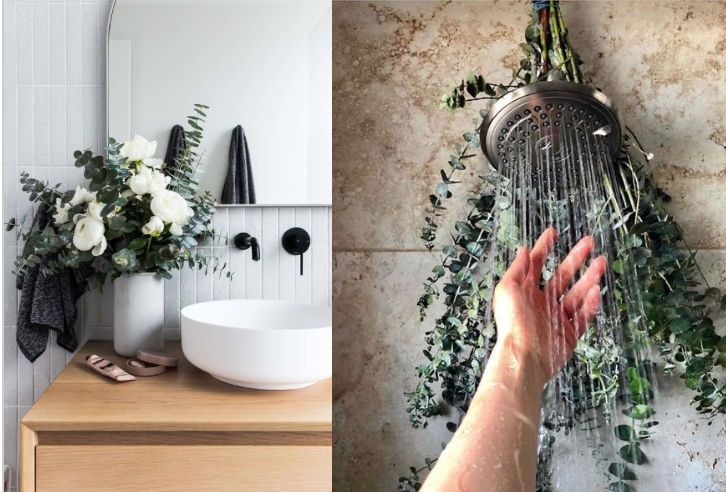 Cheers to rest, relaxation, and gorgeous bathrooms!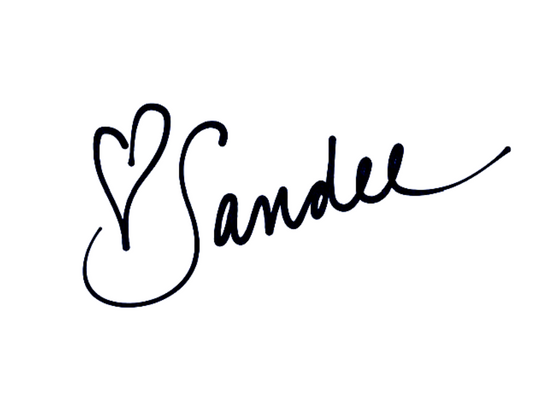 ** Inspiration pictures curtosy of Pinterest, Google, & Pexels.**