Sandee sold our home in Killeen in 30 days. She aggressively marketed in in three major markets and found a qualified buyer who was a perfect match and appreciated our custom home. We have made lifetime friends with our realtor and the buyers. I heartily recommend Sandee if you are considering listing in the Bell or Williamson county areas.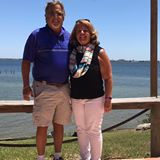 Bruce and Helen Beitman, Seller, Killeen TX
Sandee sold our house in Harker Heights in a record 23 days when the market looked like it was flooded and I was so concerned with our home just sitting as well. She's on top of everything from start to finish. Also the fact that she uses professional photographers makes all the difference in the world. We all know that you shop around by the pictures first before deciding which homes are worth your time to look at. If we ever move back to the area, she will be the first one I call.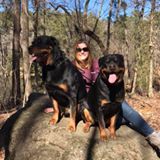 Marc & Nicki Losa, Seller, Harker Heights TX
Sandee was amazing, she was very prepared and professional from the start. She made the process of selling my home feel very simple. She also sold my house in 6 days; Amazing!! She also showed her professionalism after closing when my cleaning team was a no-show. She had already solved the issue when she called me and let me know about the issue. 5 stars for sure
??
??
??
??
??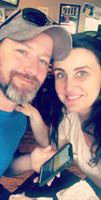 Chris Lanoue, Seller, Harker Heights TX
Sandee, thank you so much for helping us sell our apartment building. You went above and beyond to list, market and sell the property. I would absolutely recommend you to anyone needing a realtor because you are an amazing person and you treat people like they really matter. God bless you and your family!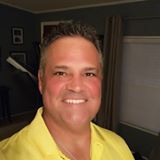 Steve Overby, Seller, Harker Heights TX
Sandee is priceless and worked tirelessly for my wife and I. I endorse her and her technical expertise without hesitation.


Bill Salter, Buyer & Seller, Belton & Geogetown TX
Sandee Payne helped us buy our new home and now is helping us sell our existing home. With the help of Sandee and her team, our home buying process was virtually painless! My husband and I were guided through every step on our purchase with Sandee's expert touch. She ensured that we were protected as the buyers making sure that no stone was left unturned. As sellers, Sandee has begun guiding us through the process by first making sure that our home will make the best impression and bring top dollar. She provides guidance without judgement.
Richard & Lynda Bean, Salado & Harker Heights, TX
We listed our lake front house with Sandee and she worked tirelessly to get it sold. The buyer's agent was difficult to work with and very demanding even on the closing date. Sandee remained very professional and got the sale done. The property sold at 96% of the listing price. I was very pleased with her efforts and the outcome.
Michael & Sarah Dwyer, Kingsland, TX
We were very happy working with Sandee.She helped us sell our house and buy the house we now own.She also listed my dad's house after his passing.We highly recommend her.
Kevin & Thea Lee, Belton, Salado & Killeen TX
Miss Sandee is AMAZING, she sold our 4-plex when things looked daunting, she kept pushing. It was early in her Real Estate career, so we were so impressed with her ability to attract investors and buyers alike. She epitomizes professionalism with heart. Steve & I adore you and all your magic talents!
Steve & Lisa Overby, Killeen TX
Sandee is absolutely AMAZING!! We could not have been more blessed to have had her as our realtor. She was extremely professional, knowledgeable, and an all around magnificent person to work with. She sold our home in less than 12 HOURS!!! We were new to the process of selling and she made everything seamless and easy! Our family was able to focus on building our new home and not worry about any other stresses due to her great work! The Welch family HIGHLY recommends Sandee Payne for all your real estate needs!
Dustin & Angie Welch, Nolanville TX
Sandee wasn't my first agent. My wife and I bought our first home in 2016, while also planning a wedding with the reception happening at our future home. The agent we were assigned had zero drive or urgency to help us achieve these goals in the limited window of time we had. We parted ways with him and were reassigned Sandee by our insurance company. Right away she was asking us our plan, our expectations and how we could achieve buying a house by the time our wedding came. She helped us through the whole process. She helped us focus and relieve the extreme stress that comes with buying a house. Would recommend her to anyone who'd seek my advice for an agent. In fact, we did recommend to friends and she just helped them buy their first house as well. Thanks again Sandee.
Adam & Rebecca Kenitzer, Round Rock TX
Sandee knows how to get your home sold! She develops the best plan for getting this done! She is innovative and effective in all she does! Awesome experience!!
Jack & Jina Kasel, Nolanville TX
Sandee was AMAZING! We had just come out of an 'agreement' with a horrible agent who did zero for us. Sandee and 1 other agent were referred to us by a program through USAA. As soon as I spoke to her on the phone, I knew she was the one. She had it together, she gave it to us straight, and was very informative & attentive! She was always available for us and stuck with us through a rough, 'slower market' season. I highly recommend Sandee to anyone and everyone I can!
Anonymous, Round Rock, TX
Sandee Payne is the best personable realtor that I have come across. She puts her client first no matter what and gives you the attention you expect and deserve in buying or selling a home. I would recommend to anyone needing a realtor that is up to date with the market trends and gets to know what a client wants to chose Sandee as their realtor. I did and she helped us through a very difficult sale after using two other realtors.
Newton & Wanda Glass, Nolanville TX
Sandee is extremely knowledgable in her line of work & will bend over backwards to help you find your perfect home. Love her.
Barbara Bennett, Killeen TX
Sandee is the best realtor we've ever had. She was attentive, friendly, and worked hard to make sure we got what we needed. I really appreciate what she did for us. If we ever need a new house, which is hopefully not for awhile, I will definitely be calling her again.
Ethan Elliott, First-Time Buyer, Harker Heights, TX
Sandee was a really big help to us. We were moving from Portland Oregon to the Austin area. She made everything so easy and painless as possible.
SSG Richard Bentley, Georgetown, TX
Sandee worked very hard for us to sell our house quickly. She made the process simple and easy. She is great at keeping us up to date throughout the entire process. Her professionalism was superb and I highly recommend her to all of my friends who are looking for a realtor. We are very thankful for Sandee's hard work in selling our house quickly and for her help to make the home selling process go smoothly.
John and Marily Considine, Nolanville TX
We couldn't have asked for a better realtor as first time homebuyers. Sandee's down to earth, go-getter personality was exactly what we were looking for in a realtor. As a military couple PCSing to the area, Sandee understood our time constraints and was very accommodating toward fitting us into her schedule. Since we lived out of state, Sandee emailed us listings on a weekly basis up until we visited the area over Labor Day weekend. She took two days out of her holiday weekend to show us homes that we were interested in and homes that she thought we would like. Even though we only had two days to look at homes in person with Sandee, on day two she was able to gauge what we liked and disliked about the previous day?s listings, and only showed us homes that reflected those interests. This made the process much easier and quicker on the second day and showed us that Sandee truly cared and acknowledged our tastes. Sandee was also very accessible to us. She was quick to return phone calls, emails, and texts and not a single question went unanswered. After our offer was accepted, Sandee sent us emails that laid out what to expect during the closing process and walked us through every step. It eased our minds knowing that we had Sandee to guide us through this process even though we lived states away. She was literally with us every step; she even followed us to our house after closing to take our picture in front of our first home! We will definitely be using Sandee again in the future, and in the meantime we will recommend her to all of our new friends.
CPT. Daniel T. Burich, First-Time Buyer, Georgetown, TX
Professional, efficient, friendly, and knowledgeable. I can't think of a stronger combination for a successful relationship with a realtor. Sandee is focused and truly listens to her clients to sift out the pertinent information that allows her to streamline their search and find that special property. She is a true asset to the house hunting process and a valuable resource to make it as smooth a journey as possible. Sandee is simply the best!
Thomas & Marcia, Downsizing, Leander,Texas
Sandee did a fantastic job selling our home in 24hrs. She stepped up to a drastic challenge from a very unique client. Having nothing to do with Sandee, the buyer agent did not follow Sandee's directive regarding our pet in the home and a representative (home inspector) for the buyer agent nearly killed the animal by locking it up w/o food & water for several days. Not a single reach out by the buyer agent to offer a simple "I'm sorry". Kudos to Sandee, she stepped in on a very real emotional level and conveyed our obvious concerns to the buyer agent who completely dismissed Sandee as well as the seller, us. Thanks again Sandee for a battle well fought. You did not drop you character in the face of serious adversity.
David & Amy, Hutto TX